By Tari Akpodiete on Fri, 01/22/2010
An infographic is a "visual representation of information, data or knowledge. These graphics are used where complex information needs to be explained quickly and clearly" (Wikipedia).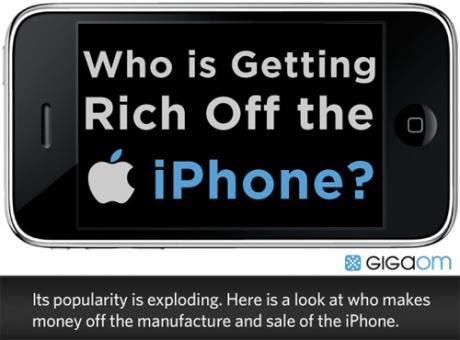 A short while ago, GigaOM published an infographic entitled "Who is Getting Rich Off the iPhone. To view the entire rather large graphic, click here.