By Nate Adcock updated on 01/18/2014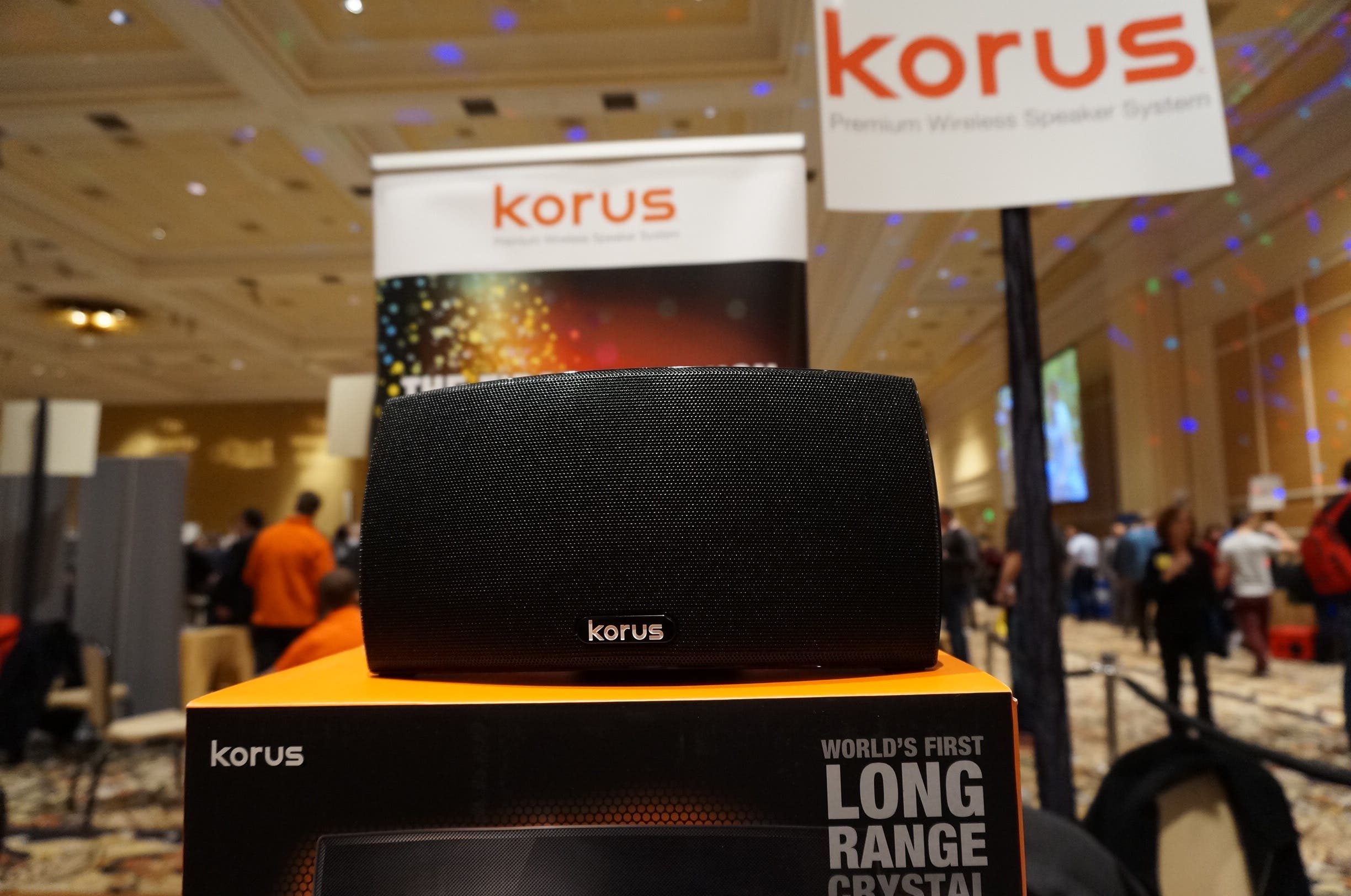 I like things that are simple. No wires, no fussy setup and updates. Just plug it in and press play. Korus is producing speaker technology to go head to head with other boutique wireless speaker products, and doing so without annoying lag or cumbersome setup. The V600 ($449.99), and V400 ($349) speakers were both on display at the show, and we got an up-close look and listen of these attractive new speakers. The sound of course was as superb as touted (as much as listening to them on the show floor is possible), but the cool thing is that they use neither Bluetooth nor WiFi to stream, but a frequency-hopping algorithm patented by their engineering team.
The LiveStage acoustics also provide a depth that ordinary speakers would struggle to match. The only thing I didn't like that much was the fact you have to insert an annoying dongle in your device; but then the wireless signal has to come from somewhere, and it's a small price to pay for both excellent HiFi capability and simplicity. The Aux-in and extreme low latency mean you can enjoy DVD/BR movies or other external sources without lag (which is an annoying artifact with many other wireless systems). An integrated free app lets you control it all, so if you are in the market for a home wireless speakers system, these should be among those you are considering.