By Sarah Kingsbury on Wed, 03/05/2014
Did you know you can talk to up to five people at a time (depending on your carrier)? Whether you need to conduct an important meeting or simply want to coordinate with several people without a lot of texting and calling back and forth, setting up a conference call is easy.
1. If you are setting up the conference, call the first person you want to include. Once they're on the line, tap Add Call, and then call the next person using your contact list or by entering the number on the keyboard. When they answer, tap Merge Calls. Do this for each person you want to add to the call.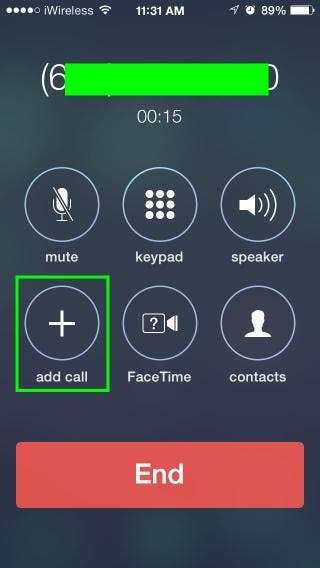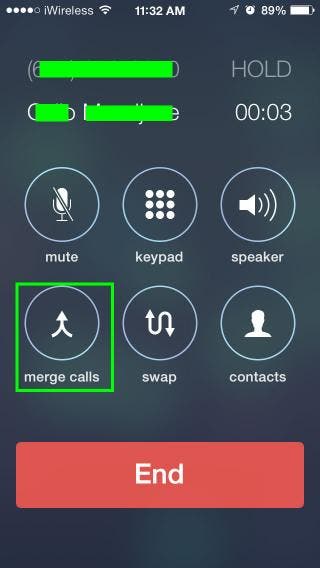 2. If the participants are calling into the conference, add them to the call by tapping Hold Call and Answer, and then tapping Merge Calls.
3. To drop a participant from the conference without ending the call, tap the 'i' icon and then tap the End icon next to the person leaving the call.
Bonus:
Did you know you can speak privately with individual conference call participants? Tap the 'i' icon and then tap Private next to the person you want to speak with individually. When you are finished, tap Merge Calls to return to the conference.