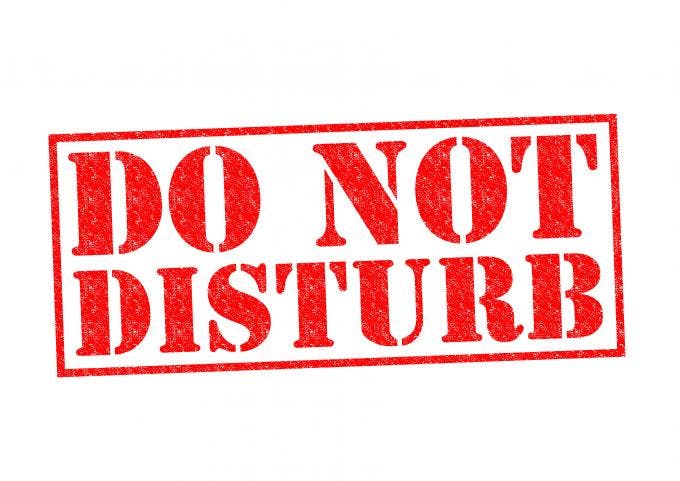 Thanks to our iDevices we can be connected at all times, never missing a call, email, message, or notification. But there may be times when you don't want to be connected. That's when the Do Not Disturb feature comes in handy.
Turning on Do Not Disturb is easy; you can do it by tapping the moon icon in Control Center or your can just ask Siri to enable Do Not Disturb. But first you will need to choose who you want Do Not Disturb to block and when.
Go to Settings>Do Not Disturb
In the Do Not Disturb settings you can:
Schedule Do Not Disturb to automatically turn on during the hours when you are usually in bed or during other recurring events.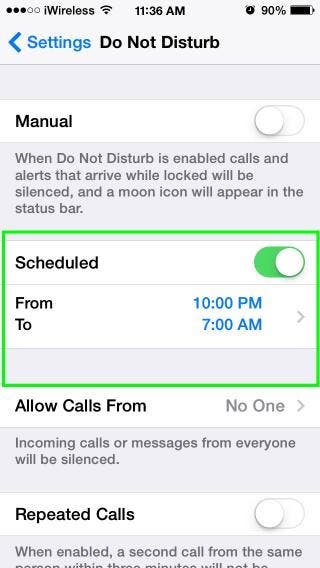 Choose who to allow calls from. For example you can allow calls from only your Favorites or from no one.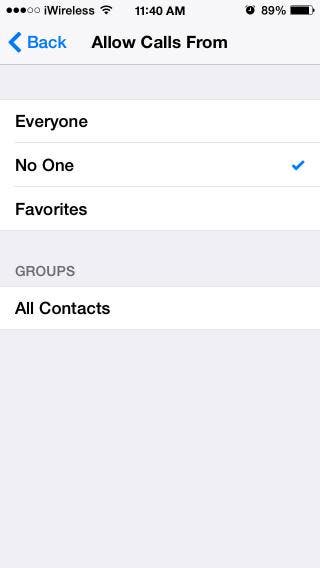 Allow repeated calls to go through.
Choose whether to always block calls, messages, and notifications, or only to block them when your iPhone is locked.