By Sarah Kingsbury on Thu, 07/17/2014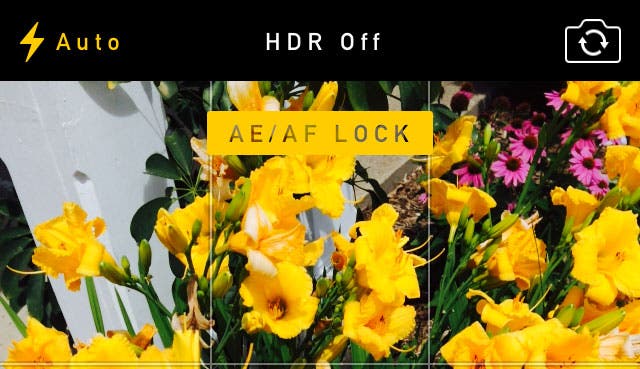 When you capture an image with your iPhone, the camera's autofocus and auto exposure features will automatically determine the best focus position for you and the best exposure for that area of focus. (Exposure determines how light or dark your image will be.) Alternatively, you can manually designate a different area of focus (and adjust the exposure of the image) by tapping on the area you prefer on your iPhone's screen. The iPhone's camera AE/AF Lock feature allows you to lock the focus and exposure settings you've selected so you don't have to reset them between each shot.
Using AE/AF Lock will help prevent blurry shots and keep the focus on one part of the image without requiring you to refocus between each shot. The feature is also great for taking panoramic photos (since consistency of exposure as you move the camera is important), for taking shots with difficult lighting, and for when you want to adjust the exposure for artistic reasons.
To set AE/AF Lock, all you have to do is touch and hold your prefered area of focus until the focus square flashes. The AE/AF Lock icon will then appear at the top of your screen: