While iPhone Lifers are interested in iPhones, iPads, and iPods, the "halo effect" means Macs are important too. As customers become Apple users for the first time, they appreciate the quality, performance, design, and finish that Apple provides; and when it's time to purchase a computer, a Mac often ends up on the short list. Of course, iOS app developers have to use Macs, so iOS and Mac devices are linked together. Finally, Apple has been combining the best features of iOS with Mac OS, and vice versa. With that in mind, let's look at the Mac news from today's WWDC keynote.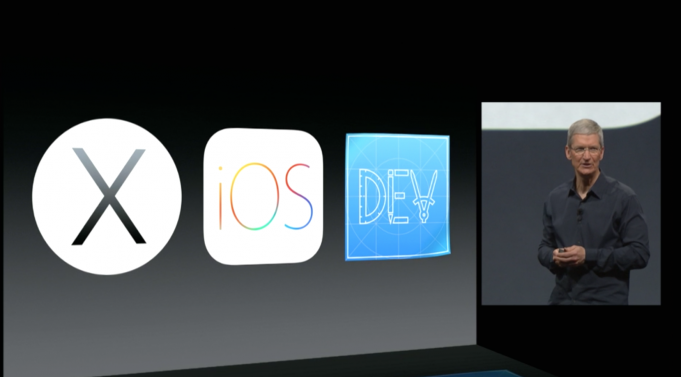 Last year, Apple broke with their tradition of naming versions of Mac OS based on cats like Lion, Mountain Lion, and Snow Leopard in favor of California locations like Mavericks for Mac OS 10.9. Today, Mac OS X 10.10 was announced under the moniker "Yosemite" which should please the California Board of Travel. The Mac icons have been given the Jony Ive design work over, including the trash can, which earned plenty of screen time at the event. As a late night developer, I appreciate the "Dark Mode" which has nothing to do with Darth Vader, but is a friendlier view for nighttime use, without having to mess with brightness settings. Some of these seem superficial, but these changes reflect the attention to details that Apple is known for.
The Today View notification center looks a lot like the iOS notification center, and is customizable to the user's preference. Spotlight search, which has been around, is now front-and-center and makes launching apps and documents easy and elegant.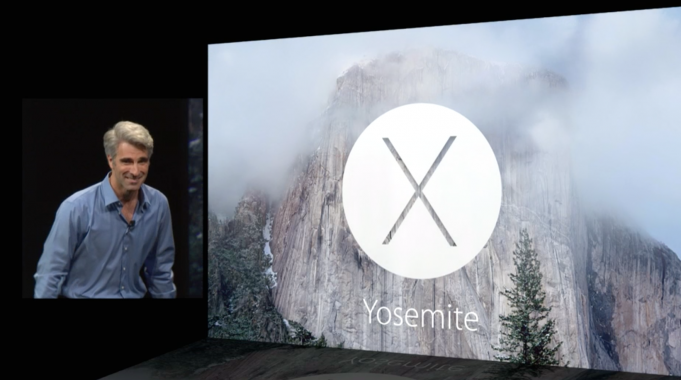 These enhanced searches within Spotlight should indicate where Siri and the iOS version of Spotlight are headed. Content from external apps and websites can be integrated, without launching those apps. Spotlight can show content from maps, movies, restaurants, etc. That poses both a challenge and opportunity for third party developers. After all, if Apple controls the search interface, Google's ads won't appear!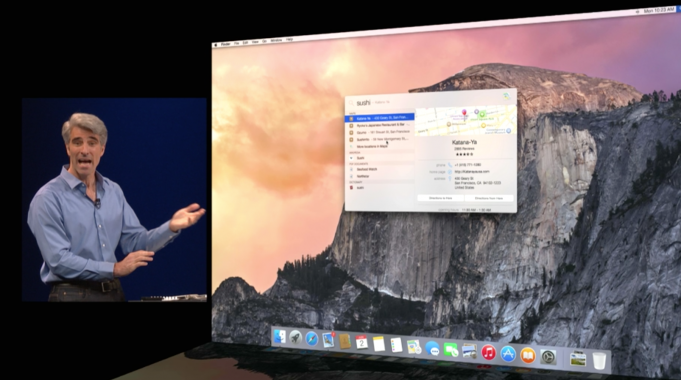 Something as mundane as email gets better with Yosemite. arge attachments no longer need to bounce or be cut off. The attachment can be uploaded to an encrypted server, via "Mail Drop," and the recipient can click on a link to download it. Mac users will automatically have the attachment shown. This is a direct shot across the bow of DropBox. Another neat email feature is note taking. You can scribble on an email and send the revised document back to the sender. Now, imagine this on a touchscreen device!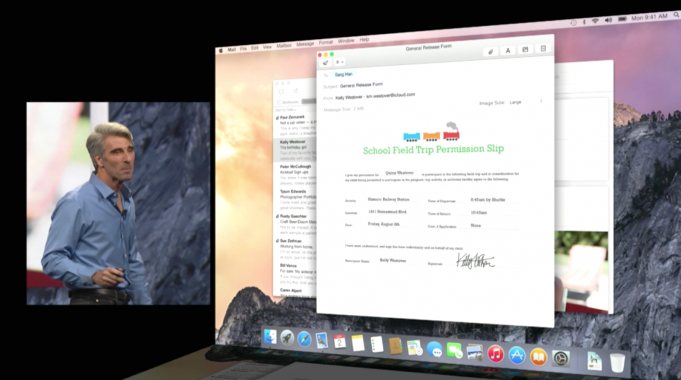 A nice surprise for me was to see Brian Croll, my old colleague from Sun Microsystems in the 1980's and 1990's, who is now at Apple. He presented the annotation feature and showed how it can correct your chicken scratches and turn them into arrows and text bubbles and more!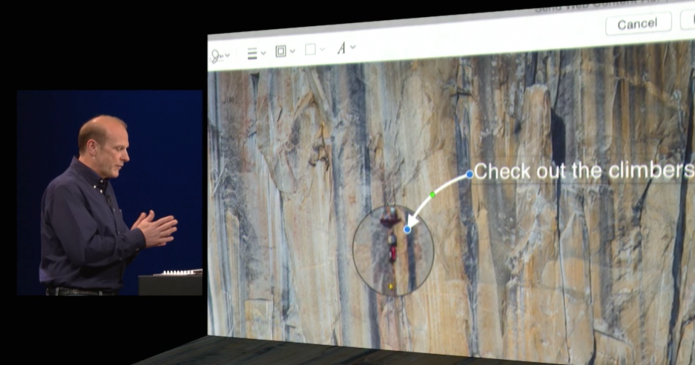 Check back for more Mac OS and Mac news here on iPhoneLife.com